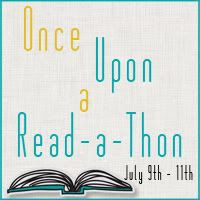 Update for me is pretty embarrassing but I have a perfectly good excuse... and that's COLLEGE! Which completely kicked my butt these past couple days with an exam and tons o' homework! I had hardly anytime and by the time I was done with homework I was burnt out. I only read a little bit of my first book which is:
I read 223 pages. MUCH less than I normally do. But I figure college comes first even I don't really want it to. ;)
I participated in the mini challenge on the first day over at
Between the Pages
blog where I answered some fun questions about which character was being talked about. All book related of course! That was a lot of fun!
Then today I'm going to do
The Reader Bee's
mini challenge which is "What is my most anticipated book for 2012?" I'm not gonna lie.. I've got lots I'm anticipating but I guessss I'll limit it to one. *Sighhh* So my choice is....
I seriously can't even begin to explain how excited I am to read this book.
Anyways! I had lots of fun and I REALLY wish I could have read more but college just got in my way. Darn school getting in the way of my reading! :)
And I want to say thank you to
Candace's Book Blog
and
Reading Angel
for hosting this super fun readathon! Can't wait for next year!