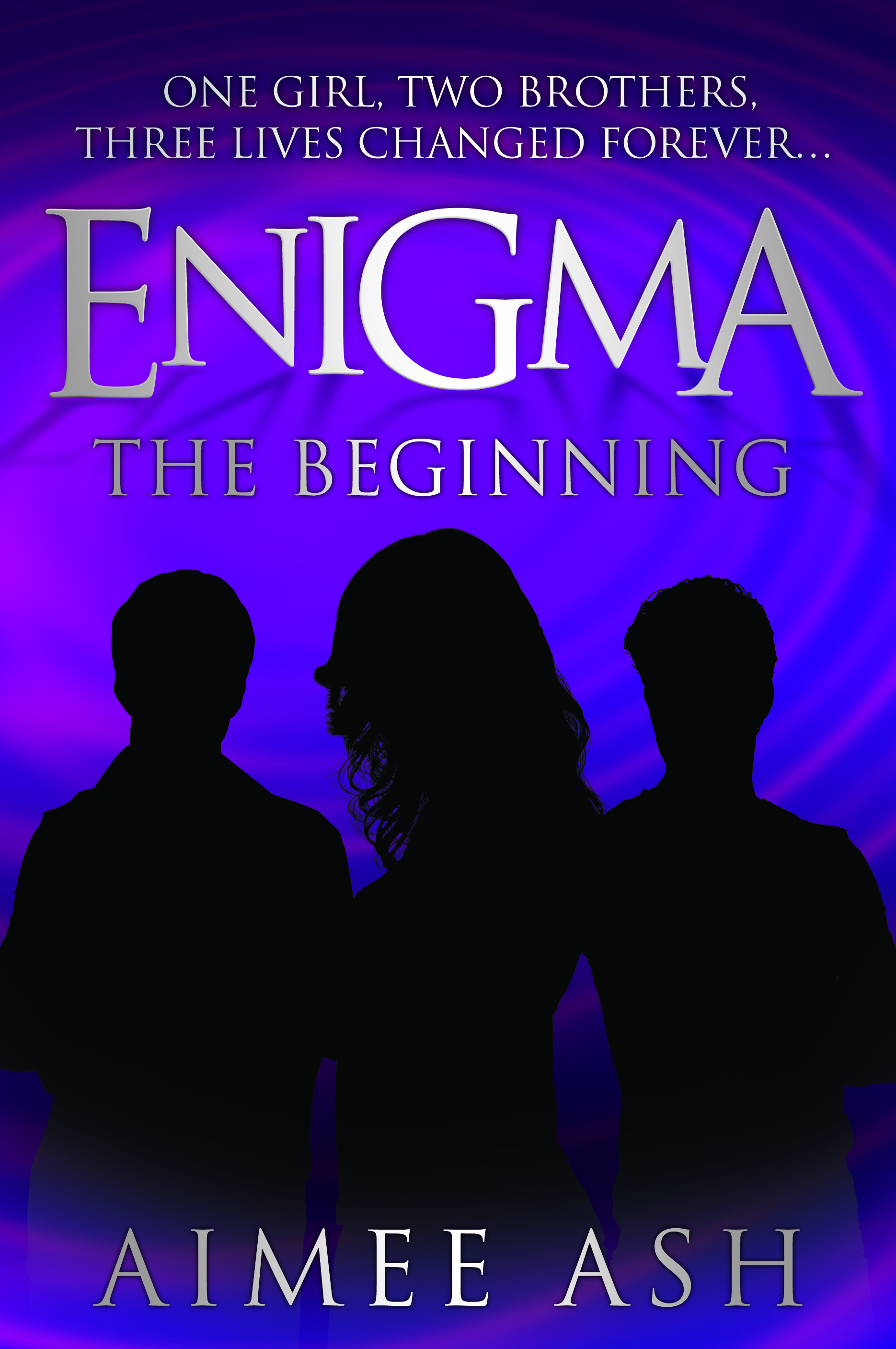 (Click picture to go to Goodreads)
Enigma
By Aimee Ash
Kindle Edition
,
274 pages
Published by Aimee Ash
Blurb: When KATE HARRIS, moves to, Long Beach California, she hopes to finally make some roots. Kate longs to have friends and fantasises about meeting the guy of her dreams. After one dangerous night, Kate finds herself obsessing over a mysterious stranger who saves her life, and she will stop at nothing to uncover his identity. That is, until she discovers her gorgeous neighbour, JACK JONES, who proves to be the welcome distraction she needs.
Kate is deeply intrigued by Jack, and begins to feel different from her usual self when she's in his company. She is flattered by the attention Jack showers her with and enjoys her new found confidence. Even though their relationship symbolises an ordinary young love, Jack is anything but normal, he isn't even human - but can Kate accept him for what he is?
Jack has many secrets and when his twin brother, SEBASTIAN JONES, returns to his life he is forced to reveal everything to Kate. With Kate now knowing the truth she begins to analyse everything, questioning what is real and what is just a mere illusion. Jack refuses to make peace with his brother, and warns Kate to stay away from him. However Kate is drawn to Sebastian, but if she betrays Jack the consequences of her actions will lead to devastation for them all.
* * *
I received this eBook from the lovely author herself and thank her for allowing me to read her book in return for an honest review.
I enjoyed this book and really like the idea of the plot. The plot was new and different but the characters fell a little flat for me. Kate got on my nerves most of the time. She didn't have much of a backbone and let Jack push her around a lot. I liked Jack in the beginning but then he seemed to always be apologizing for something and he was kind of just a dirt bag. He didn't treat Kate the way she should have been treated and I'm sure she stayed with him in the beginning because of the curse. And then Sebastian comes back to town.. I really liked Sebastion and loved his dark hair, motorcycle riding, quiet and shy attitude. He's my kind of guy! Loved him and wanted more of Seb! He could sing to me all he wants! Yumm! ;)
The book had me wanting to read more and want to know what happened with them. It kept me interested. At times I felt the book dragged a bit and a little too much description that I found myself scanning to get through it. Things felt repeated at times as well but I did still like this book. I give this book 3/5 stars. I like this book so go buy a copy! You don't want to miss out!